Welcome to the Brain Treatment Center of San Diego
Our Mission Statement
Our Mission is to explore the concept that the brain can be treated by physical means that are not chemical and non-invasive. We believe that with the exploration of the relationship between cognition and neural activity, an innovative and informed approach to non-invasive neuromodulation is possible. Our dedicated team of neuroscientists and physicians believe in delivering individualized treatment in order to achieve a healthier life for people with various neurological issues."
Our Goal
Our evidence-based methodology is unique because we focus on the physiology of the brain. We are able to map and reveal communications in the brain's neural networks. As a result, we're able to take a personalized and targeted approach based on your brain rhythm, encouraging healthy brain communication activity. Our goal is to empower minds."
Brain Treatment Center Medical Director
Julie H. Kim, M.D., FACP
Dr. Julie Kim is a board-certified Internist with over 20 years of medical experience. She has been serving as Medical Director of Brain Treatment Center since 2013.
Raised in Columbus, Ohio, Dr. Julie Kim attended and graduated Summa Cum Laude with a Bachelor of Sciences from Kent State University. Through a 6 year combined undergraduate medical school program, she obtained her MD from Northeastern Ohio University College of Medicine in 1996. Subsequently, she completed her residency at Lutheran General Hospital in Des Plaines, IL, with a specialization in Internal Medicine and sub-specialization in Women's Health. She is ABIM Board Certified in Internal Medicine and a Fellow of the American College of Physicians.
Prior to joining the Brain Treatment team, she spent the next 14 years practicing primary care in the Chicago suburbs and Southern California. During her earlier years, she cultivated a deep connection to her patients and a life-long commitment to providing compassionate, high-quality care in both large corporate and boutique medical settings. She is among the highest-rated physicians with excellent patient satisfaction scores in her field.
Since joining the Brain Treatment Center in 2013, she has pioneered and worked extensively with the treatment of patients with PTSD, TBI, addiction, stroke, autism, and other brain disorders. She co-created the initial safety protocols and physician training programs for the dissemination of MeRT (Magnetic E-Resonance) technology. She has been invited to speak to major corporations in Seattle, as well as sports conglomerates about MeRT technology, and discuss where MeRT therapy can aid in improving quality of life and enhancing the performance of employees and athletes.
First and foremost, Dr. Kim prides herself in delivering compassionate care and advocating passionately for her patients.
Professional Training 
Lutheran General Hospital, 7/1996 – 6/1999
Internal Medicine Residency Program
Park Ridge, IL
Education
 Medical School
Northeastern Ohio Universities College of Medicine (NEOUCOM)
Rootstown, OH
M.D. Degree, 1996
Undergraduate
Kent State University
BS Integrated Life Sciences, 1993
Summa cum laude
Certifications
ABIM Board Certification: 1999 – passed
ABIM Board Recertification: 2009 – passed, 2019 – passed
ABIM MOC Program
American College of Physicians Fellow
NCQA/ADA Diabetes Physical Recognition Program
Our Partners and Collaborators
About Us: Meet Our Team
Our team is dedicated to ensuring you get superior service and care at the highest technical standards.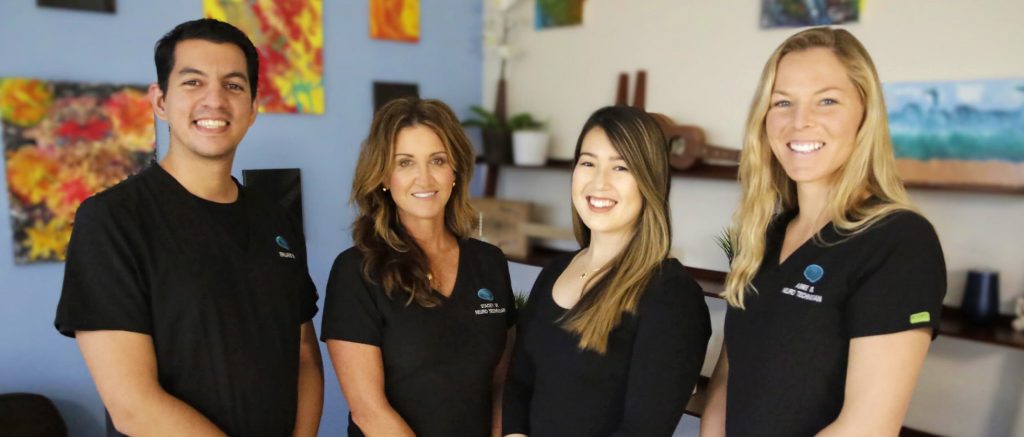 We Are Ready to Welcome You!