Restoring Brain Health
Brain Treatment Center San Diego
Identifying and Nurturing specific areas of the brain
that are not communicating, using targeted Magnetic Stimulation,
has improved a wide range of neurological problems.
Why Is Our Magnetic Resonance Therapy So Unique?
Our Treatment starts with extensive diagnostics and evaluation to isolate exact areas of that individual's brain that are not connecting the way they should. These specific regions of the brain are then nurtured to improve communication and functionality.
FDA Cleared Equipment
Magnetic Resonance Therapy only uses equipment that has been cleared through the FDA.
Non-Invasive
MeRT Protocols are non-invasive, pain-free and simply use magnetic pulses to retrain brain activity.
Drug Free Treatment
Our Protocols do not require any sedation or medication and are completely drug-free.
We have the distinct honor of being the Flagship of MeRT treatment, treating thousands of patients since 2008 at our San Diego and Newport Beach Centers.
Autism
Patients treated: 1013 Treatments: 21,415
PTSD
Patients: 466
Treatments: 13,364
Concussion
Patients: 366
Treatments: 11,038
Depression
Patients: 412
Treatments: 10,037
Anxiety
Patients: 517
Treatments: 13,790
Optimization
Patients: 519
Treatments: 3420
Sleep Disorder
Patients: 339
Treatments: 8460
Total number of patients: 5500
Total number of treatments: 130,000
---
Partners and Collaborators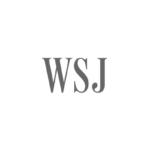 Cognitive Performance
I CAN HONESTLY SAY MY BRAIN IS IN A BETTER PLACE THAN IT WAS BEFORE
"I'm two or three months past my last treatment, and I can honestly say my brain is in a better place than it was before. The emotional highs and lows I was living with have been stabilized. My cognition took off during that period and it hasn't slowed down since." – Nick Hardwick (Retired NFL Center, Chargers)
Brain Treatment Center Medical Director Julie H. Kim, M.D., FACP
Dr. Julie Kim is a board-certified Internist with over 20 years of medical experience. She has been serving as Medical Director of Brain Treatment Center since 2013.

Since joining the Brain Treatment Center in 2013, she has pioneered and worked extensively with the treatment of patients with PTSD, TBI, addiction, stroke, autism, and other brain disorders. She co-created the initial safety protocols and physician training programs for the dissemination of MeRT (Magnetic E-Resonance) technology.

First and foremost, Dr. Kim prides herself in delivering compassionate care and advocating for her patients.
We are Proud to Service our Uniformed Service Members and Their Families
Brain Treatment Center of San Diego offers MeRT – a highly customized use of FDA-Approved TMS Therapy — to treat Service Members, Retirees, and their Families. Those who suffer from Depression and other conditions combined with Depression, such as Traumatic Brain Injuries, PTSD, Anxiety, and more.
We are now In-Network and contracted with TRICARE Insurance to provide the highest quality mental health treatment services.